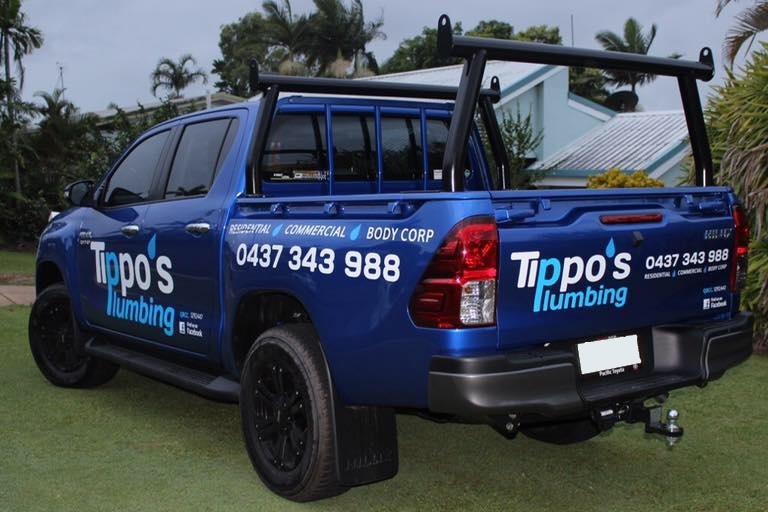 Tippo's Plumbing
Prompt
Reliable
Efficient
Tippo's Plumbing is operated by Gary Tippet, a local plumber with over 20 years experience. Available for all plumbing jobs in Cairns and the surrounding areas. No job too big or too small!
Call us on 0437 343 988

Residential
We're happy to help fix any general household plumbing problems, including:
Blocked or damaged drains
Dripping taps
Toilet troubles
Hot water system repairs and installations
Renovations / bathroom and kitchen installations
Roof leaks and guttering repairs
Storm water

Commercial
With 20 years experience in the plumbing industry, we're more than capable of fulfilling all your commercial needs. We can provide affordable, quality plumbing services to:
Schools
Government
Tourism and Accommodation
Retail Outlets
Both new installations and renovations
Here at Tippo's Plumbing we like a bit of humour in our day. If you'd like a bit of a chuckle, check out our
Humour
page.
Call us on
0437 343 988
or leave a message below and we'll get back to you.
We'd like to show our support for the people that support us here at Tippo's Plumbing.